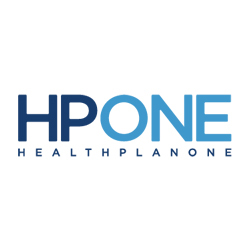 Non-Licensed Fast Track Training Health Sales Agent
Sorry, this job has expired.
Gilbert, AZ
401K / Retirement plan, Dental Insurance, Health Insurance, Paid holidays, Paid vacation
$55,000.00 – $75,000.00 Annually
HPOne is actively interviewing applicants with inside sales experience to join our team starting as a Non-Licensed Health Insurance Sales Agent. This is an opportunity for you to become specialized in a true sales career with high earning potential.

You will be participating in our Fast-Track Health & Life Insurance Licensing program in order to obtain your license *At No Cost to You.

This is a full time - regular position that is benefits eligible after training and wait period.

Your compensation initially will be $13/hr in the Fast-Track program and increase to $16.50/hr plus bonus and commission once you obtain your license. First year target earnings for Licensed Sales Agents is $55k - $75k!

You could be eligible for a $1/hr pay increase if you are bilingual in Spanish and English.

So what exactly is a non-licensed Health Sales Agent? It's someone who has the passion and drive to become a licensed sales health agent with the potential to make good money while also helping others in need. How do you become one?

HPOne will provide you a learning environment in which you will:
• Be taught by a licensed instructor.
• Be given all the tools (and tips of the trade) necessary to practice and to get you ready to take the state exam.
• Experience live interaction with other students and the instructor.

There will absolutely be no cost to you for the training and exam preparation; HPOne will pay to obtain your state health license. Just bring your pen, your positive attitude and your desire to learn on your first day of work!

After you get licensed, you will then work as a licensed agent at one of our state-of-the-art call centers. We will invest up to 3 weeks of paid training time for you. During this paid training, you will learn all about the carriers you will support, the resources available to you and everything else you will need to be a top producer. Once out of training, you will receive an hourly wage and very attractive incentive plans and bonus potential!


• High school diploma or equivalent
• Prior sales experience, 6 months minimum
• Preferred 3 months of call center/sales environment experience

• Attend all scheduled training
• Complete required lessons and practice assessments
• Pass state exam
• Ability to retain information, learn, and take a test.
• Ability to meet monthly goals.
• Ability to explain complex information in a clear and concise manner.
• Able to type 25 or more words per minute
• The Non-Licensed Health Sales Agent position will require applicable state health licensure and satisfactory criminal history searches. Certain Federal and State laws, as well as insurance carrier requirements, may prohibit hiring insurance agents who have ever been convicted of various criminal actions. Problematic criminal history will result in denial of employment or discharge, if determined after hire.

Sales Center hours are 7am – 8pm; 7-days a week during AEP season. Shift work is available. Ability to work a flexible schedule including evenings and weekends will be necessary.

About HPOne
Founded in 2006, HPOne is a leading sales and marketing organization that operates across multiple segments of the Medicare and health insurance marketplaces. Using proprietary technology solutions coupled with deep industry knowledge, the company provides a range of outsourced sales, marketing and contact services for national and regional health plans, operates private exchanges for individual consumers and employer-based group retirees, and manages the largest exclusive Medicare lead generation marketplace in the industry.

HPOne is an Equal Opportunity Employer.

16038