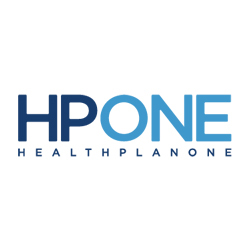 Licensed Medicare Insurance Sales Agent
Sorry, this job has expired.
Jacksonville, FL
Vision Insurance, Telecommuting, Paid vacation, Health Insurance, Dental Insurance
$50,000.00 – $110,000.00 Annually
Join HPOne is now hiring Medicare Insurance Inside Sales Agents across the greater Jacksonville, FL area to work from home. We represent all the major insurance carriers. All sales are conducted over the phone and from your home!

Now offering a Signing Bonus.

You must meet the following criteria to be considered:
• Must have a minimum of 2 years of sales experience selling Medicare Insurance.
• Must have the ability to attend in-person periodic group training and sales meetings in Jacksonville, FL.
• Must reside in one of the following counties: Alachua, Bradford, Union, Clay, Duval, St. Johns, Baker, Nassau, or Putnam.

We want you to ditch the office commute, enjoy your work day, and feel apart of our company with the eligibility to elect full benefits with company contribution, as a full time employee. You will enjoy a rewarding compensation structure of high earning commission, with first year target total compensation $50k-$110k. There is a minimum base compensation paid biweekly, but the incentive is in the commission!

HPOne will be providing you warm sales leads daily for you to call on. We pay for your appointments to our multiple carriers. And we will secure your license across various state lines all at no cost to you.

HPOne has been a Medicare Health Insurance powerhouse since 2006. We have 8 centralized sales and operations locations across 5 states and operate lead and sales generation sites such as MedicareUSA.com.

HPOne knows that our people are the connection point between members and health plans. We hire expert agents who are trained on the consultative communication approach to simplify the world of Medicare Insurance and create better member interactions. From managed care, Medicare and individual lines of business, we work best on behalf of clients seeking a consultative, consumer-friendly engagement.

We invest in your success by offering:
• Comprehensive and ongoing personalized professional development.
• Orientation training, 2 weeks of paid training at a very competitive wage.
• High quality leads provided to you daily
• We pay for your appointments across carriers
• We secure your license for the various states you will be selling in - at no cost to you.
• Cutting-edge technology - we provide you computers for work
• Lots of support!

During your paid training, you will learn all about the carriers you will support, the resources available to you, and everything else you will need to be a top producer.

• Minimum high school diploma or equivalent.
• 2 years of experience in Medicare Advantage/Medicare Supplement sales.
• Call center/sales environment experience preferred.
• Prior experience in a work-at-home sales and/or commission only role.
• Proven track record for hitting sales goals.
• Current and valid Florida health insurance license (2-15 or 2-40).
• Current and valid Florida life license is preferred (2-15).
• Must be tenacious, energetic, and possess a passion for helping others through a consultative sales approach.
• Must be naturally self driven and goal achieving with good time management skills.
• Must not have failed America's Health Insurance Plans (AHIP) certification with any other organization within past 12 months.
• Must be released or able to obtain release from current upline (brokerage appointed under) and employer.
• Certain Federal and State laws, as well as insurance carrier requirements may prohibit hiring insurance agents who have ever been convicted of various criminal actions. Problematic criminal history will result in denial of employment or discharge if determined after hire.
• Passing scores on Sales Assessment Profile and Cognitive Assessment.

• Assist clients in the Medicare application process, including educating the client about Medicare if required, and ensure that all required information is accurate and compliant.
• Use a consultative approach with a Medicare sales needs analysis via phone to identify matching plans and services for the client.
• Close sales and complete applications accurately via computer systems and the use of the outbound phone technology.
• Understand and adhere to all company, carrier, and/or Center for Medicare Services related policies and procedures.
• Fully understand, abide by, and stay current with all Center for Medicare and Medicaid Services (CMS) rules and regulations as they pertain to duties assigned.
• Work with internal HPOne supervisors, managers, training staff, and customer service representatives in a virtual office setting.
• Successfully meet daily/weekly/monthly sales goals.
• Ability to multi-task.
• Ability to actively listen and engage in complex conversations.
• Ability to analyze the caller's situation and customize a solution to fit their needs.
• Able to type 18 or more words per minute.

• You must be able to work a flexible schedule including evenings and weekends to meet client availability.

About HPOne:
Founded in 2006, HPOne is a leading sales and marketing organization that operates across multiple segments of the Medicare and health insurance marketplaces. Using proprietary technology solutions coupled with deep industry knowledge, the company provides a range of outsourced sales, marketing and contact services for national and regional health plans, operates private exchanges for individual consumers and employer-based group retirees, and manages the largest exclusive Medicare lead generation marketplace in the industry.

For five consecutive years, HPOne has been named to Deloitte's Technology Fast 500™, a ranking of the 500 fastest growing technology, media, telecommunications, life sciences and energy tech companies in North America, earning a rank of 357 in 2016.

Equal Employment Opportunity (EEO) is a fundamental principle at HPOne, where employment is based upon personal capabilities and qualifications. HPOne does not discriminate because of actual or perceived sex, sexual orientation or preference, gender identity, gender, transgender, race, color, religion, national origin, creed, citizenship status, ancestry, age, marital status, pregnancy, childbirth or related medical conditions, medical conditions including genetic characteristics, mental or physical disability, military and veteran status, or any other protected characteristic as established by law. HPOne requires the necessary drug testing and background checks as part of our pre-employment practices.
15323